Re: The amazing Louise Brealey - discussions, interviews & work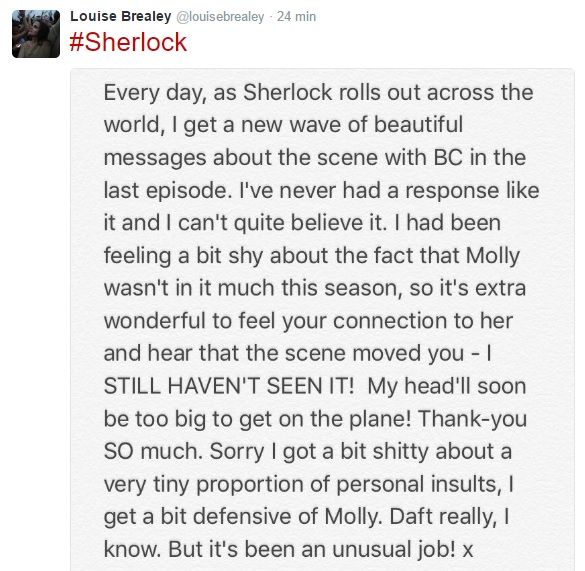 She is a great actress and a good woman.
---
Sherlock Holmes: I've disappointed you.
John Watson: That's good... that's a good deduction, yeah.
Sherlock Holmes: Don't make people into heroes, John. Heroes don't exist, and if they did, I wouldn't be one of them.