We already have similar discussions in other threads, but I think Eurus's Song deserves a thread of its own, as it was the key to solving the final problem. 

The headstones that we are shown in the episode only provide part of Eurus' cry for help. There was one part that Sherlock had to find out himself without any direction or code provided by Eurus. I tried to sum this up in the following pics: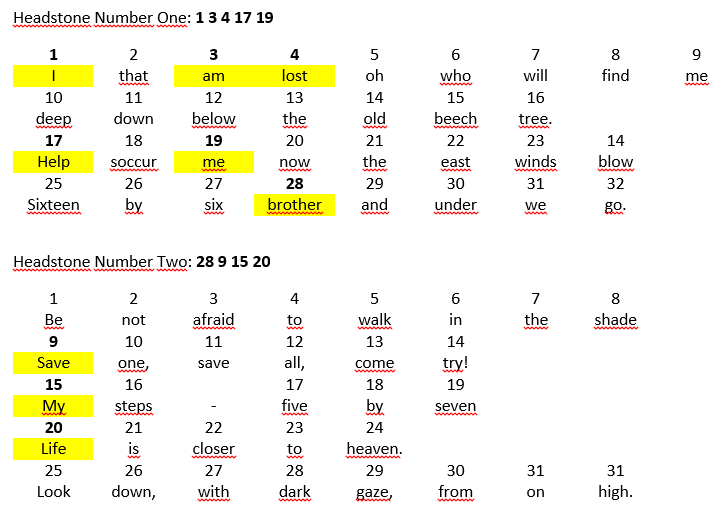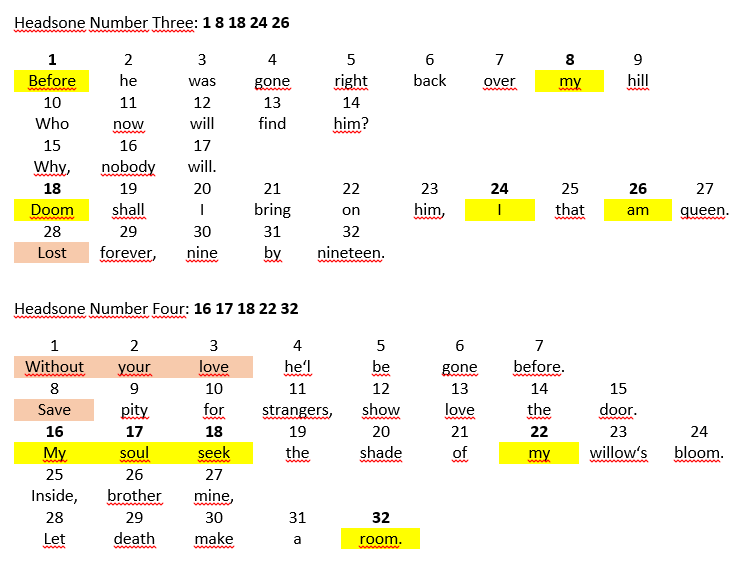 Only the words marked yellow could be solved with the numbers on the four headstones we are shown. The words that I marked red on the other hand couldn't be deduced by the numbers on the headstones. Sherlock had to come up with these by himself, without direction (unless there was another headstone that we were never shown with the numbers 28 1 2 3 8 on it). 

What are your thoughts about this? Does it mean that love was the emotional context and connection that Eurus was missing all these years? The song was written and the riddle was made up when Sherlock and Eurus were still children. As Mycroft had mentioned Sherlock was quite an emotional child back then, so I don't think that back then the song was meant to be a lession for Sherlock to teach him that love and emotions made him a better person. I think it's more about Eurus experiencing emotions very differently from anyone else and wanting to belong, just not knowing how. So she probably thought if Sherlock was able to solve her riddle, there would still be some hope left that one day he would help her form some sort of emotional connection to another human being and even feel and experience some sort of love. Which, in the end, he succeeded in as we can see in their final violin duet. 
Last edited by Kae Em (January 21, 2017 3:04 pm)