Sherlock Newsletter Mock-up
Hey, everyone! Veecee asked me a couple weeks back on another thread if I would show the fake newsletter I'm creating for a class. Well, I'm not exactly done, but I thought you guys might like to see how it's coming along.

This is basically how it would look in a person's email inbox. Obviously the current text is not going to be the main article, since it makes no sense and there are probably a load of typos. It was early in the morning when I was working on this and I hadn't had my tea yet. And there will be pictures!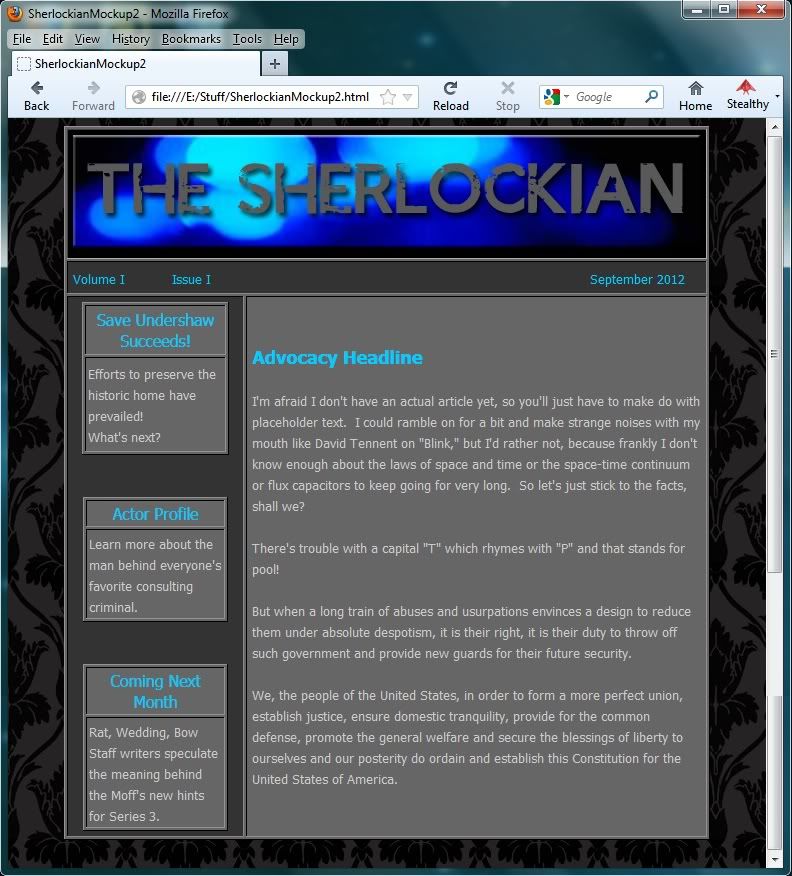 Last edited by Lieutenant C. (September 16, 2012 4:01 am)
---
-----------------------------------------------------------------------------------------------------------
"I dug this bullet out of that wall three hours before you said that somebody fired it at you three minutes ago. You're under arrest, sir."
~Lt. Columbo, Candidate for Crime