Also there's 'proof' of Sherlock's former address in the BBC series when John finds Mary's DVD stabbed into the mantelpiece: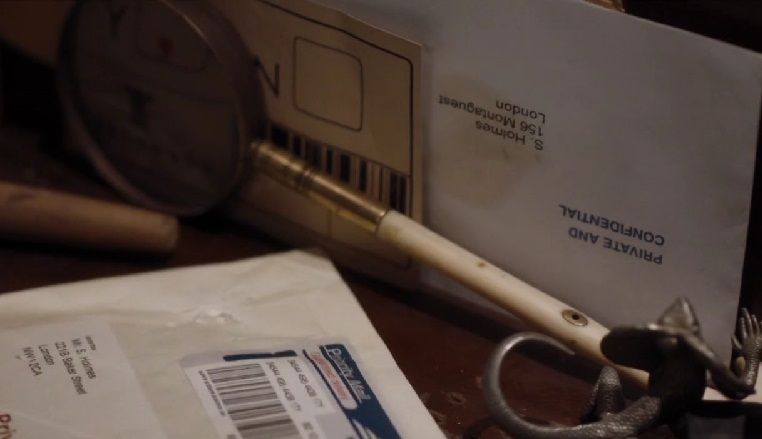 In case you're not good at reading upside down, the address on the envelope propped up against the wall reads: S. Holmes, 156 Montaguest, London. Obviously "Montaguest" should be "Montague St".
Normally I would slap the production team for the sloppy typing but on this one occasion I'm convinced they did it deliberately as a sort of Easter Egg for observant viewers. Sadly I was not an observant viewer - someone on Tumblr blogged it before I realised it was there!
Last edited by Ariane DeVere (August 30, 2017 3:39 pm)