Outstanding Lead Actor in a limited series or movie
source :http://www.emmys.com/awards/nominees-winners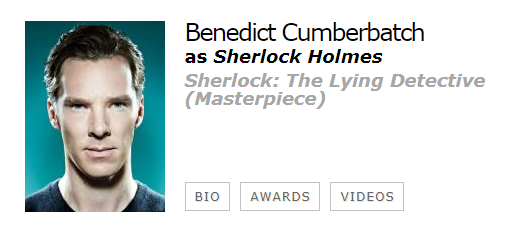 Interesting that they submitted "The Lying Detective" that's the one with the "Henry V" scene.



as well as "Outstanding TV movie","Sound Editing", "Sound Mixing". Haven't checked if there are more, too many categories, no writing or other acting nominations though.
Last edited by Ivy (July 13, 2017 5:47 pm)